A fire alarm system warns people when smoke, fire, carbon monoxide or other fire-related emergencies are detected. These alarms may be activated automatically from smoke detectors and heat detectors or may also be activated via manual fire alarm activation devices such as manual call points or pull stations. Alarms can be either motorized bells or wall mountable sounders or horns. They can also be speaker strobes which sound an alarm, followed by a voice evacuation message which warns people inside the building not to use the elevators. Fire alarm sounders can be set to certain frequencies and different tones including low, medium, and high, depending on the country and manufacturer of the device. Most fire alarm systems in Europe sound like a siren with alternating frequencies. Fire alarm electronic devices are known as horns in the United States and Canada and can be either continuous or set to different codes. Fire alarm warning devices can also be set to different volume levels.
How It Works
The fire alarm systems are activated through fire detectors, such as smoke or heat sensors. Manual fire alarms are activated with manual call points or pull stations. There is no reason for a fire alarm system to exclude one or the other. Both can be included in the same system.
Conventional fire alarms work as one unit and cannot pinpoint the exact area of activation unless inspected. Addressable fire alarms have a specially dedicated address for each fire alarm detector that is connected to the control panel, for easier identification of the source of the danger.
The most suitable fire alarm system, start by identifying your specific needs. Think about how many detectors need to install in your building. Go for a fire alarm system that is compatible with your current security system. Shop around for equipment that fits within your budget without sacrificing quality. Work closely with the vendor of the fire alarm system to correctly install the fire alarm system and properly integrate it with your existing monitoring and security system.
Our Advantages
Customer satisfaction.
Swift Service Delivery.
Affordable Price
After-Sales Advantages
Professional Approach
One Stop Solution
Best Quality Products and Service
Commitment To Quality
Brand Advantages
Technological Advantages
Price Advantages.
professional with year of experience
Best Quality Products and Service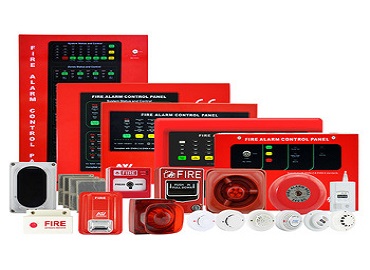 GET A QOUTE NOW