EPIC (Engineering, Procurement, Installation, Commissioning) - an EPIC or turnkey contract integrates the responsibility going from the conception to the final acceptance of one or more elements of a production system. It can be awarded for all, or part, of a field development.
Unitronix Global Co. Limited provides engineering, procurement, construction, commissioning and start-up services across all industry. Our experience traverses the entire engineering value chain in the Construction, oil and gas, ICT sector Etc. – from development studies, conceptual studies, Front End Engineering Design, Detailed Engineering Design, Procurement, Construction and Installation for Green and Brown field facilities.
In conjunction with a raft of highly experienced and competent technical partners, UNITRONIX manages procurement processes and logistics supports on onshore and offshore projects in the oil and gas industry in Nigeria. These synergies ensure that we deliver quality projects that meet our clients' specifications and expectations consistently.
How It Works
Our multidisciplinary approach to engineering design, implementation and operational challenges brings the competencies of our local team and our experienced technical partners to bear on the quality of our work and benefits our clients in no small measure. Our team comprises of experienced engineers and project managers with decades of experience in the local and global oil and gas industry. This experience is key in managing our engineering processes in line with local industry regulation and international best practices, with emphasis on Quality, Health, Safety and the Environment.
Our Advantages
Customer satisfaction.
Swift Service Delivery.
Affordable Price
After-Sales Advantages
Professional Approach
One Stop Solution
Best Quality Products and Service
Commitment To Quality
Brand Advantages
Technological Advantages
Price Advantages.
professional with year of experience
Best Quality Products and Service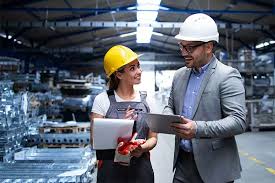 GET A QOUTE NOW